Books
TONE
The ability to attract new clients and customers is the lifeblood of most businesses.
Despite being so critical to business growth and profitability many businesses don't have a defined strategy for building new client relationships.
In this book you'll learn …
The new way you need to think about advertising.
Why YOUR VOICE is critical to the success of your business.
How to structure your strategy so you can see what's not working and fix it!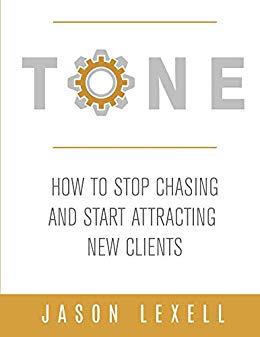 Industrial Leads
Discover the strategies I use personally to help my industrial repair clients dominate their territory …
How to explode your call volume by as much as $431%
Increase your website's search engine visibility.
Increase your chances of connecting your business with customers that have a real, immediate need for what you offer.
Increase the number of inbound sales opportunities that will grow your business.